2021 Asia Pacific AG (APAG) Virtual Missions Mobilization Seminar (MMS)
By Rev Lindsey Lui, Missions Director, AG (Singapore)
Being inspired to be part of the mission momentum in Asia Pacific.
More than 110 senior pastors, missions pastors and leaders from 12 different nations were empowered in the inaugural APAG MMS (October 7, 14, 21, 28). This seminar was live-streamed in four sessions which aimed to empower and network local churches to reach the Unreached People Groups (UPGs) in Asia Pacific. We were excited that the Chinese and Japanese-speaking pastors were part of the missions momentum! We were challenged by 12 AG National Missions Directors on how to reach the UPGs in their nations.
Meet the new Asia Pacific AG Missions Director, Rev Dr Fidel C. Monzon.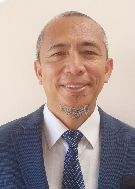 Rev Dr Fidel C. Monzon is an AG ordained minister and medical doctor and uses his profession in missions. He is the National Director of the World Missions Department of the Philippines General Council of the Assemblies of God. His wife, Dr. Melody E. Monzon and two daughters have served as missionaries in Cambodia and Egypt.
Stay tuned to Asia Pacific AG Missions in 2022!
Intercession: Monthly online intercession for missions to the UPGs.
Empowerment: Empower local pastors to mobilize their churches for missions.
Networking: Connect missions champions and missionaries.
Contact us at: APAGMissions@gmail.com
Let's hear how our participants benefited from the seminar!
Greater Faith!
By June Bay, Calvary Assembly of God Church
As I prepare to go for missions, hearing what God is doing in the nations through missionaries and local churches has stirred my faith. Despite the pandemic, practical needs are being met and the gospel shared. This seminar gives an overview of how churches can get involved in reaching the Unreached People Groups (UPGs).
I hope to see increased prayer for the unreached and missionaries working among the UPGs. I pray that God will send many more missionaries from Singapore AG churches!
God's Strategic Plans
By Ps Aggie Chan, Faith Assembly of God Church
This seminar opened my eyes to God's strategic plans in spreading the gospel to different countries today. God's message of hope continued to penetrate into homes and hearts through creative methods despite the pandemic.
I look forward to network with missions pastors from different countries. I believe there will be greater collaboration in sharing resources to reach the UPGs through virtual or physical missions trips.